Contributions and thanks
As far as genealogical research is concerned, we are very much indebted to the passionate cousins who, since 1972, have put much effort into finding, documenting and regrouping the contemporary Canivet as well as those of centuries past.
We would like to pay tribute to some of them, beginning with Albert Canivet from Quaregnon (BEL), Lineage 001, who, with our Chairman, noticed a concentration of Canivet in Baudour and was the first to start searching directories. Together with Jean Canivet, he organized the first reunion day bringing together members of the close family.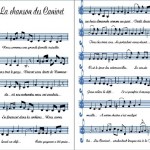 Following his unexpected death, François Canivet and his wife from Houdeng-Goegnies (BEL), Lineage 002, have taken over the systematic address research and the secretarial duties for some years. François is also the author of the Canivet song.
Jacques Canivet from Laneffe (BEL), Lineage 002, backed by his industry experience, programmed the first software capable of holding the result of various researches.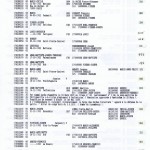 After François's death, he took over all researches with the help of his daughters, Thérèse and Christine, who joined the adventure from then onward. A visionary, he gave an international dimension to his work. A tireless researcher, he also laid the foundations for our genealogy.
Following in his steps, Jackie Canivez from Antibes (FRA), Lineage 28, has systematized, organized and professionalized the data collection in the "Généatique" programme, helped in this by the cousins Christine and Patrick Canivet from Brus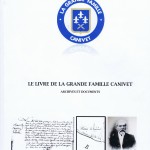 sels (BEL), from Lineages 002 and 013.
Jackie has now left the genealogical coordination to the NPO but carries on with the research and the writing of the "Livre de la Grande Famille Canivet" ("The Large Canivet Family's Book").
They have of course been helped over time by a whole team of researchers, which is still the case today. We cannot name them all here, but they will surely recognize themselves. We would be nothing without them: we give them our thanks.
A small team does its utmost to welcome you during reunion Days: in addition to our Chairman Jean Canivet's children and stepchildren as well as his wife Marie-Louise from Monaco, Lineage 001, we can also count on :
Thérèse Canivet and her husband Paul from Balâtre (BEL), Lineage 002, Christine and Patrick Canivet from Brussels (BEL), from Lineages 002 and 013, Georges Canivez and his wife from Saint-Ghislain (BEL), Lineage 003 and the late Lucien Canivez from Tertre (BEL), Lineage 003.
The idea of developing a website comes from cousins Isabelle and Eric Canivet from Villers-sur-Semois (BEL), lineage 037. They managed it with dynamism between 1999 and 2009. The domain name Canivet.com has graciously been turned over to us by Martine Canivet from Villiers-sur-Suize (FRA), Lineage 048.
THANKS TO EVERY ONE OF YOU!